DANDO DEL TU AL MONDO
written and directed by Ivan Bormann e Fabio Toich
Warrior, militant, prisoner, conspirator, soldier,confined, bomber, outcast… Umberto Tommasini is all these things and many others, an anarchic blacksmith who goes through the twentieth century pushed by a contagious human energy and n unrestrained vitality. Inside him, live both empathy for the world around and the radicalism of his total objection. A perspective more and more rare.
From press:
"Very, very beautiful. Our really great Tommasini stands out with his extraordinary magnitude, in his total sincerity which makes him an exeption. Thanks again and kind regards"
Claudio Magris, writer
"Beautiful. Full of civil passion. You can feel the strength of an unrepeatable generation.Twenty-year-old people today have not even on tenth of the energy of that eighty-year-old man."
Paolo Rumiz, journalist and writer
"The film is really beautiful, in certain moments touching, it saves on an atoll of memory what has not to be lost."
Fulvio Abbate, writer and columnist
"Your documentary film is very beautiful, it has excited and touched me. Should I criticize something, I would disapprove music, which is a bit weak. I would have rather used a comment made of libertarian songs and CNT hymns on the images of the Spanish Civil War"
Umberto Lenzi, director
"Here  is a new Italian independent film which is really interesting, telling about the little known history of the Italian anarchist movement, beside the documentary film by Antonio Morabito (They're not one percent – Anarchists in Carrara, 2007), the portrait by Roberto Nanni (Antonio Ruiu, life of a Sardinian anarchist, 2001, produced by Nanni Moretti) and Giuliano Montaldo's Sacco and Vanzetti (imposed by the movement, since it was made in 1971). An Anarchist Life, a life characterized by extreme concreteness and by the rejection to put his proud theory in an ivory tower. And by an extreme moral rigor, as Durruti, by the firmness in the ideas he wanted to defend and by the sweetness he had with people who defended the opposite ones. A life which marks the daredevil existences, never enslaved to churches and parties, of an anarchist artisan, always ruler of his mind, of his conscience, of his work instruments."
Roberto Silvestri, reviewer
---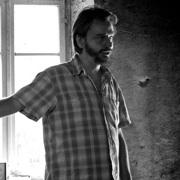 Ivan Bormann
In 2002 he obtained the third prize at VideoEvento in Turin with "Bruno e Gian 2001" and submit it to the Video Art Festival of Locarno. In 2005 he projected his "Br1" at Alpe Adria Trieste Film Festival. In 2006 he worked as videoreporter for the television program "Okkupati" broadcast on Rai Tre.
In 2007, with
Stefano Stiglich
, present the video installation titled "
Derive, strada vecchia dell'Istria 2007
" in Buttrio, villa Toppo Florio. In the same year he began his collaboration with
Fabio Toich
with whom he created the documentaries "
Electrodoc 2007
", "
Colors 2008
" and "
Electrodoc 2008
". In 2010, directs the film "
Sconfinato-Storia di Emilio
" with Toich's editing ,produced by
Orione Cinematografica
and
Drop Out
, winner of the
Zone of Cinema
at the
Trieste Film Festival
and also presented at
Un film per la pace
(
a film for peace
) of
Gorizia
, at the
Religion Today Film
both Trent and London, at
Epizhephiry Festival
and at the
Czech Republic Festival
.

Fabio Toich
In 2001 he graduated in Communication Studies at the University of Trieste.
From 2002 to 2004 he worked for
Luxa Tv
. Since 2007 collaborates with Ivan Bormann with whom he undertook the documentary "
Electrodoc 2007
", "
Colors 2008
" and "
Electrodoc 2008
". Bormann Editor's film "
The Story of Boundless Emilio
" in the 2010 winner of the
Zone of Cinema
2011 edition of the
Trieste Film Festival
.
---
Cast and Crew
| | |
| --- | --- |
| Ivan Bormann | Direction / Subject / Screenplay |
| Fabio Toich | Direction / Subject / Screenplay |
| Pino Cacucci | Actor |
| Ascanio Celestini | Actor |
| Simone Cristicchi | Actor |
| Anita Kravos | Voice Narrator |
| Daniele Tenze | Actor (rotoscope) |
| Omar Soffici | Producer |
| Daniele Trani | Director of Photography / Colorist |
| Belinda De Vito | Set Designer |
| Marco Nobile | Graphic Designer |
| Gabriel Covacich | Sound Design / Sound Editing |
| Dj Glitch | Soundtrack |
| Elvio Carini | Sound Recordist |
| Leonardo Paoletti | Sound Recordist |
| Simone Biasiol | Sound Recordist |
| Pierpaolo Verdecchi | Operator |