Real friends share everything
written and directed by Daniele Trani
Everyone knows that friends share everything and count on each other. This is the story of Max and Eric, two men who are almost forty years old and have two completely different points of view about life: Max is idealist and romantic, Eric is cynical and scornful. Vut they have a particular passion in common. The director Daniele Trani gives us, in this short film, a discussion which is in certain moments philosophical between the two characters, a look on their different personalities.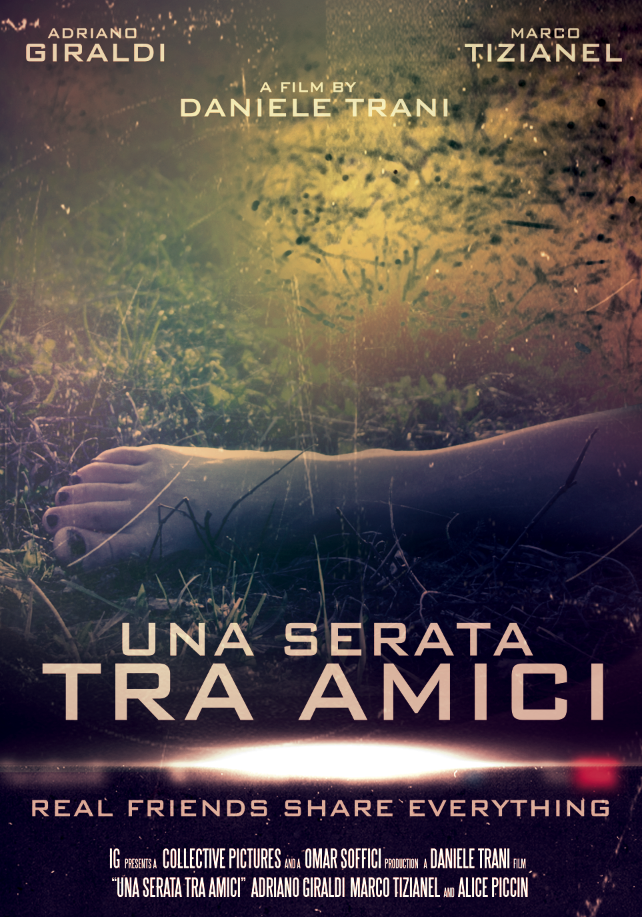 ---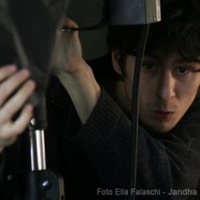 Daniele Trani
IN 2003 he graduates at the prestigious
"International Academy of Image Arts and Sciences"
in L'Aquila, where he studied Direction of Photography with teachers such as
Luciano Tovoli
and
Vittorio Storaro
. He becomes the director of photography of several short films, many of which are awarded; for example,
"Interno 9"
by
Davide del Degan
, winner of
"Fano Film Festival 2003"
and of
"Golden Globe 2004
", nominee for the
"David di Donatello Award 2004";
or "La Currybonara" by Ezio Maisto, winner of the "Videolab Film Festival 2010", of the "Golfo dei Poeti Film Festival 2010", of the "Visioni Fuori dal Raccordo Film Festival 2010" and of the "Clorofilla Film Festival 2011". In 20007 he debuts in the feature film with "Nina's Sun" by Marco Arturo Messina, distributed by the American Filmstar, followed by "The Heritage of Cain", "Vigasiosexploitation", "K quits smoking", "Q quits remembering", all by Sebastiano Montresor, and "Across the River", as well as "Gordon Pym", an episode of the collective film "P.O.E. – Poety of Eerie", distributed by the American "Elite". He's also the director of photography of several documentary films, among which "
Balkan Curtains
", "
Kinder der Wende
", "
Abdus Salam – the Dream of Simmetry
", "
Sconfinato, Vita di Emilio
", "
An Anarchist Life
", "
Macsimovc – True Story of Bruno Pontecorvo
".
---
Cast and Crew
| | |
| --- | --- |
| Omar Soffici | Producer / Director Assistant |
| Daniele Trani | Director / Director of Photography |
| Adriano Giraldi | Actor |
| Marco Tizianel | Actor |
| Burnite | Music |
| The Collective Ensemble | Music |
| Elvio Carini | Sound |
| Francesca Tonsi | Scenography |
| Alice Gerin | Photo |
| Edoardo Vojvoda | Director Assistant / VFX |
| Enza De Rose | Producer Assistant |
| Alice Piccin | Extra |
| Lorenzo Bianchini | Grip |
| Diego Cenetiempo | Operator |
| Beatriz Mesa Bruzzone | Continuity – recording assistant |
| Alex Ordiner | Electrician |